Aurora Expeditions is on schedule with the build of its second state-of-the-art expedition ship, the Sylvia Earle (CruiseMapper), and recently revealed its new exterior design. The expedition cruise vessel, and X-BOW design from Ulstein Design & Solutions, is under construction at the CMHI yard, China.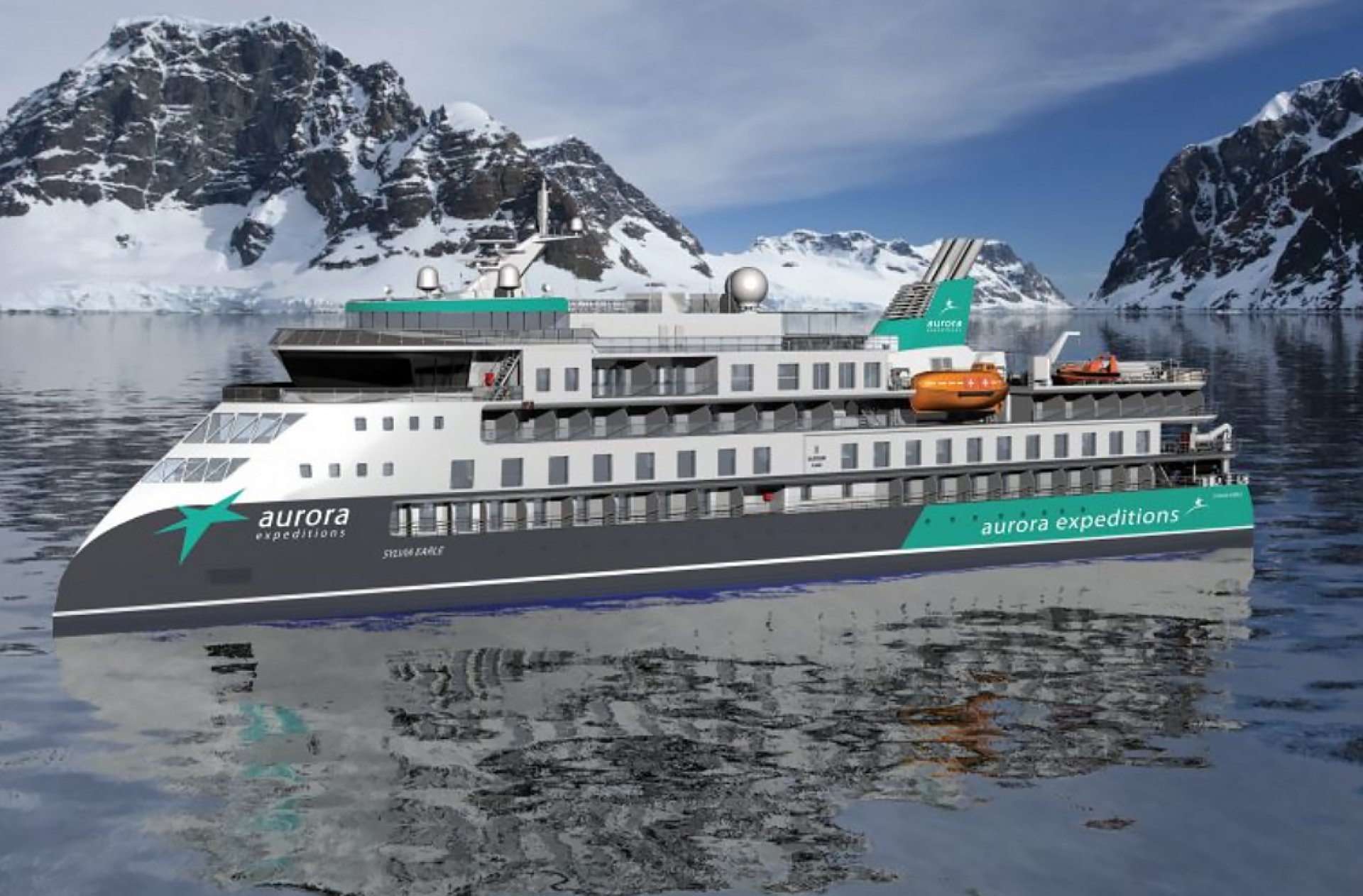 The Sylvia Earle is Aurora Expeditions' second purpose-built expedition ship. The keel was laid in July 2020, and the vessel is planned to be delivered in autumn 2021.
Read about Greg Mortimer – Aurora Expeditions' - and the world's - first X-BOW cruise vessel.
Further reading is an extract from a news update by cruisepassenger.com.au:
The cutting-edge design of the Sylvia Earle features the ULSTEIN X-BOW, whose inverted bow blueprint offers unrivalled stability and comfort on ocean-going crossings. The X-BOW also offers extraordinary views to the front of the ship. This means when cruising in the polar regions, passengers will be able to appreciate the majesty of an iceberg immediately as it appears on the horizon.
The ship will also have an outdoor, heated swimming pool and its interiors reflect a casual, elegant style to make guests feel at home.
There will also be a Sylvia Earle Science Centre to host onboard science programs.
"Exploring the natural world is at the heart of what we do and therefore we have brought elements of nature into the interior design of the Sylvia Earle. Ensuring passengers completely immerse themselves in the destination is of paramount importance to Aurora Expeditions," says CEO Monique Ponfoort.

"The goal for us has always been to create lifelong ambassadors for the protection of the wilderness areas they travel to and education and conservation are integral to our DNA and this design is reflective of that," she added.
Source: Ulstein