Appointed teams have unfortunately found a sixth victim of the deadly explosion that occurred last week on a Petrobras offshore oil and natural gas production vessel, according to a statement made on Wednesday by BW Offshore Ltd, which is the vessel's operator for Brazil's state-run oil company.
The body of the Brazilian crew member of the FPSO Cidade de Sao Mateus was discovered during a thorough search of the ship on Tuesday, BW Offshore commented.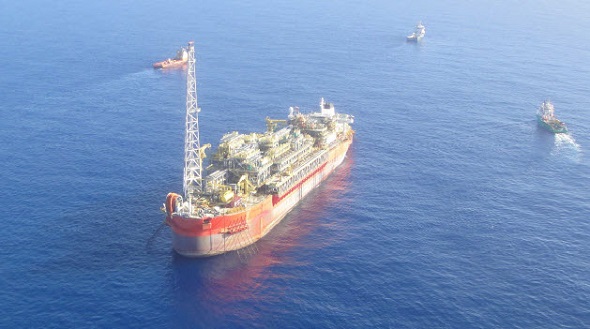 Cidade de São Mateus, Image by: BW Offshore
Out of all six victims, five are Brazilian while the other one is Indian. Three other Brazilian crew members are still listed as missing after nearly a week since the occurring of the accident.
The FPSO is tasked with the processing of oil and natural gas from the Camarupim and Camarupim Norte fields that are roughly 80 kilometers (50 miles) northeast of Vitoria, which is the capital of Brazil's Esprito Santo state.
Petroleo Brasileiro SA, the former name of Petrobras, is the operator of both above-mentioned fields and is regarded as the responsible legal entity for the two areas by the ANP, Brazil's oil regulator.
Petrobras is the owner of 100% of Camarupim and 65% of Camarupim Norte. The other 35% of Camarupim Norte are property of Brazil's Ouro Preto Energia.
Related News: At least 5 offshore workers killed as FPSO explodes