Five new tankers over 130,000 gross tones will be technically managed by Crowley Accord Management Pvt. Ltd., a company of Crowley Maritime Corp's ship management group. Their names are the MT Portland Pearl, MT Dawn Haridwar, MT Dawn Mathura, MT Dawn Madurai and MT Dawn Mansarovar along with another 3 vessels which are planned to join the fleet of Crowley, it capacity will reach 70 ships.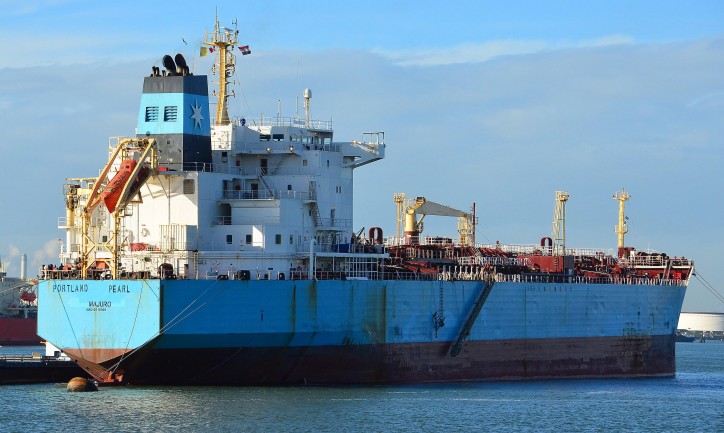 MT Portland Pearl Image by: Aljan Almendrop
The first four of the new products tankers, operated by Arya Tankers, will serve routes along Indian Coast. Just one of the five will be enroute from Europe-to-Nigeria. That vessel owned by Union Maritime Limited will do commercial travels.
Mike Golonka, vice president, ship management at Crowley, explained that this new addition is not a surprise to the company, but only a proof that business respects Crowley's open and transparent way of work. Sanjay Shesh, managing director, Crowley Accord, supported his words by adding that the company has built its trustworthy name by operating with flexible and experienced resources, available both ashore and afloat, as well as using internationally recognized standards.
Crowley company was found in 1892 . Its headquarter was situated in Jacksonville, FL, USA. This makes it the oldest ship owning and managing companies in the U.S which also provides logistics and technical services, as well as marine solutions, transportation on an international and domestic markets.