The large cargo vessel that was reported to have run aground on the west coast this past week was in need of rescuing once again.
Early on yesterday morning the increased wind caused the 120-metre Lysblink Seaways, that had been anchored off Kilchoan on the Ardnamurchan Peninsula, in the western entrance to the Sound of Mull, to drag her anchor. The two private tugs Forth Jouster and Kingdom of Fife that were appointed to the scene managed to tow her to safety.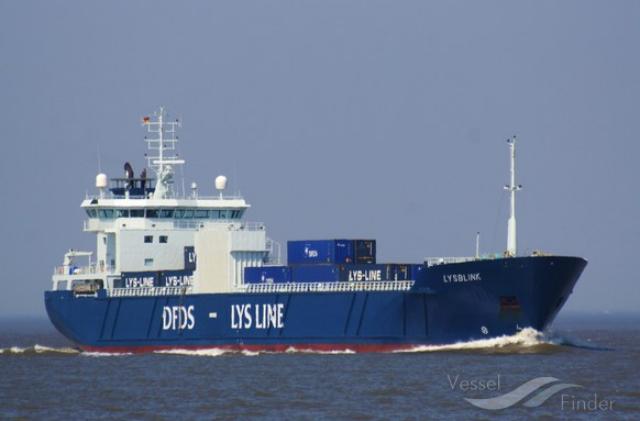 Current position of Lysblink Seaways
Coastguards commented that the vessel was in no danger whatsoever of beaching again and that the tow operation was conducted strictly as a preventative measure.
"We placed a tow line on board and, as per the contingency plan, the vessel was towed back out to the water," a Maritime Coastguard Agency spokeswoman further added.

"The ship is now stable and is at anchor 1.5 miles east of Kilchoan in Mingary Bay with all her nine crew members safely on board. There have been no reports of oil sheen today and salvage work has been progressing quite well.

"Salvors are currently finishing up the necessary preparations for transferring fuel oil from the tank that was damaged in the accident to the other internal tanks of the Lysblink Seaways. The fuel is to be removed from the vessel once the weather improves.

"We will have to complete the work at hand before the ship can be towed back to harbor in order to receive the necessary repairs."
The Scottish Environment Group are still monitoring the salvage operation and have appointed a representative to the scene. A Marine Response Centre has been established in order to assist with the oversight and delivery regarding the various counter pollution measures that are to be implied.
The Lysblink Seaways was en route from Belfast heading to Skogn in Norway, transporting a cargo consisting of waste paper, when it ran aground on Wednesday. Salvages teams were later able to refloat it.
The SNP's Westminster transport spokesperson has called for a coastguard emergency tug to be again deployed in the Minch, after the cargo vessel ran aground.
Related news:
Vessel refloated, diesel leaks from its starboard side