The Next Generation Ship Award at the Nor-Shipping opening conference on June 2 was given to the Ulstein X-STERN solution. The main criteria in the awarding of this prize is the innovative ship design.
Gunvor Ulstein, the Ulstein Group CEO, commented after receiving the award:
"Innovation is at the core of what we do, and we are truly delighted to receive this recognition."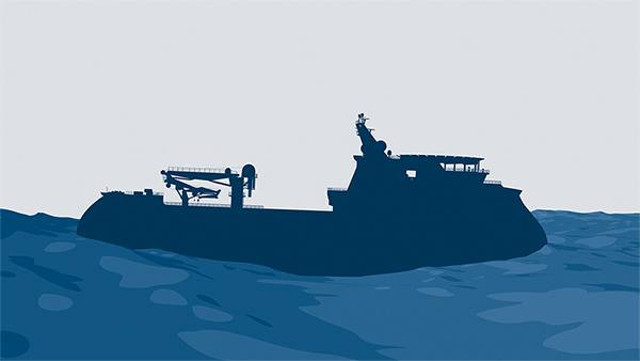 Image by: Ulstein
According to Gunvor Ulstein, the company will continue to deliver smarter and sustainable solutions in the future, despite the offshore industry downturn experienced lately and even if there is a possibility the oil and gas supplies to come to an end some day.
Tore Ulstein, Deputy CEO and Head of Market and Innovation, further said:
"Thinking outside the box and challenging accepted ideas is at the heart of innovation. "
He recalled the X-Bow introduced 10 years ago, which many people commented on the unusual look of the bow and questioned back then its improved sea-keeping characteristics. Mentioning the X-Bow, Tore Ulstein gave an example how the skepticism had turned into acceptance and how several ship designers had presented their own bow designs later.
He continues: "The X-STERN is an innovation that is developed from the X-BOW way of thinking. It operates in much the same way as the X-BOW, sheltering the work deck, reducing the movement in transit and increasing comfort on board. The stern has less volume and thus a reduced wind impact, than a bow, meaning that the captain will choose to place the stern towards the weather once having reached destination."
Drawing the attention on innovation, the Next Generation Ship Award recognizes the most promising design among the ships that will be at sea in the coming years. The prize is awarded to the ship project, which demonstrates the greatest advances and innovation in design.
Characteristics, which were assessed in the new design, are: innovation, energy efficiency, suitability and flexibility, safety and security, utilization of technology and environmental sustainability.
Eligible projects are the contracted but not delivered yet, also those which are likely to be contracted and built within the next decade.
The first two vessels featuring the X-STERN have been contracted by ULSTEIN.
They have been set for operation on the SX175 designed offshore wind service vessels. These offshore wind service ships will be built by Ulstein Verft for Bernhard Schulte Shipmanagement (BMS).