The German shipping company Herm. Dauelsberg GmbH & Co. KG, which was on probation for dumping oily water off California in 2013, was sentenced on Wednesday to pay $750,000 for a repeat offense in Alaska.
In a statement for local news media, Assistant U.S. Attorney Kevin Feldis said that MV Lindavia, owned by Herm. Dauelsberg GmbH discharged nearly 1,780 gallons of oily water in US waters on a trip from China to Dutch Harbor in the Aleutian Islands earlier this year.
The 617-foot cargo ship Lindavia, operated by the German company, took on fuel at a Chinese port in January, when experienced a significant fuel leak.
Approximately 36,000 gallons of heavy fuel leaked through a corroded bulkhead into a cargo hold. Herm. Dauelsberg GmbH arranged for the Lindavia to travel to a South Korean shipyard. While staying in the shipyard, the vessel was cleaned from the oil, but most probably the cleaning work was not completed.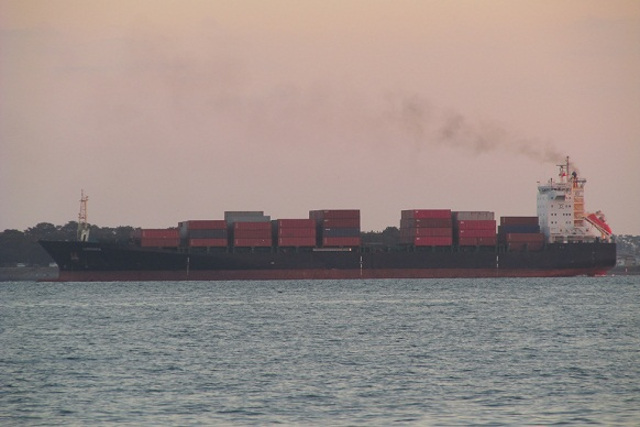 Image by: Funamushisan
When the Herm. Dauelsberg GmbH vessel left South Korea in the bilge area of the cargo hold were still heavy fuel remains.
On January 28 the ship travelled back to China, departing for Dutch Harbor, which is a fishing port on Unalaska 800 miles southwest of Anchorage. The heavy oil was still in the lowest portion of the cargo hold.
On the trip to Dutch Harbor, the cargo ship was damaged encountering bad weather conditions on its way. The Lindavia crew reported the damage and when the vessel reached Dutch Harbor on February 11, Coast Guard inspectors came aboard.
Inspectors found that the crew had used a system of pumps and hoses to remove oily bilge water in the cargo hold. The polluted water was pumped to 55-gallon barrels on the main deck and then pumped overboard.
It was found as well during the US Coast Guard inspection that the ship failed to maintain accurate records of its discharges and presented a fictitious oil record book.
The German company is a repeat offender, as it had pleaded guilty in California in April 2014 to federal oil record book violations. Also Herm. Dauelsberg GmbH was pleaded guilty failing to report hazardous conditions on the 960-foot Bellavia between August and October 2013. In that case, the company had to pay more than $1.25 million. After the Alaska violations new probation conditions were imposed.
Herm. Dauelsberg was ordered to start an Environmental Compliance Plan, as part of the Alaska conviction. The company was placed on probation for three years. According to prosecutors, if investigators have a reasonable suspicion, that the German company is violating the law, it will be subject to warrantless searches of its vessels and places of business.
Related news: Cargo vessel detained by USCG for environmental investigation