The ReCAAP information sharing centre has issued an alert to shipping concerning the Orkim Harmony, which is a sister ship to the Orkim Victory, the product tanker that was hijacked by armed pirates some 33 nautical miles east of Mersing, Malaysia on June 4.
The Orkim Victory hijacking was the 10th in Southeast Asia for this year and most probably its sister ship follows its fate.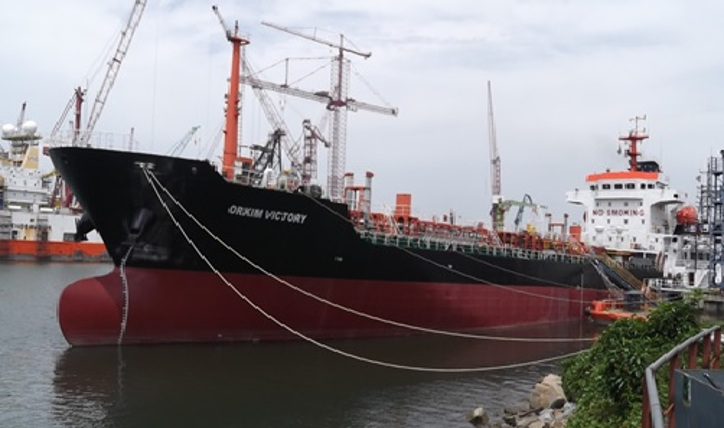 Image: Orkim SDN BHD
The Malaysian ORKIM SHIP MANAGEMENT, which is the ship's owner reported that they had been receiving hourly position updates until June 11th at around 20:54 local time. Since then all attempts to contact the ship were unsuccessful.
The last known last known position is approximately 17 nautical miles southwest of Pulau Aur, Malaysia, which is favourite area and hunting ground for the local pirate groups.
The product tanker Orkim Harmony was carrying 6,000 metric tonnes of ULG 95 (petrol).
On board the ship is sailing mixed crew of Indonesians, Myanmar and Malaysian nationals.
The Malaysian Maritime Enforcement Agency (MMEA) and Indonesian Navy have deployed units to investigate the incident.
Today's alert follows the concern over the information from yesterday for the missing LPG carrier Teknogas off Vietnam.
If both incidents are confirmed as hijackings, along with the timber carrier, KM Mutiara, then the total for the region rises to an alarming 13 ships taken up, since the beginning of the year.
Related news: Two hijackings in South China Sea