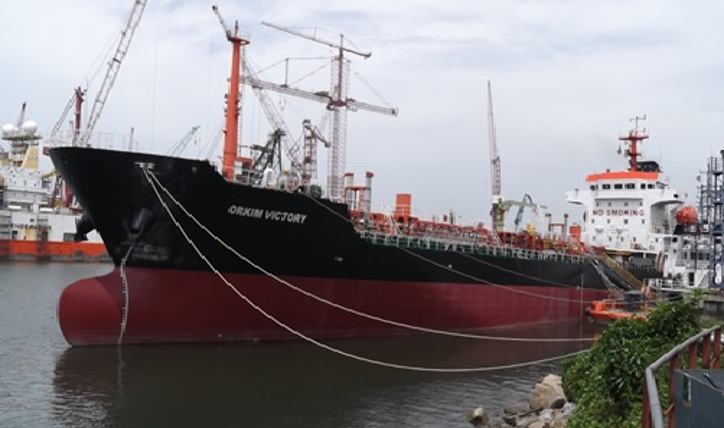 The missing Malaysian tanker Orkim Harmony, which was hijacked the previous week off the southeast coast of Malaysia, has been spotted by Australian aircraft in Cambodian waters. This was the second tanker of the Malaysian company Orkim SDN BHD, which was attacked by pirates lately.
In a report for a local media, Malaysia's Chief of Navy Admiral Abdul Aziz Jaafar informed that the Orkim Harmony has been repainted and renamed to Kim Harmon.
Admiral Jaafar informed that the Orkim Harmony is currently monitored by aircrafts of the Malaysian and Australian air forces, also an aircraft of the Malaysian Maritime Enforcement Agency is included in the operation.
The 7,300 dwt oil product tanker was hijacked on June 11, about 17 nautical miles southwest of Pulau Aur. It was loaded with 50,000 barrels of RON95 gasoline. The ship was carrying a cargo of 6,000 metric tonnes of products for Petronas.
On board the ship there were 22 crew members: 16 Malaysians, 5 Indonesians and 1 Myanmar national.
According to the Malaysian navy officials all the crew are safe and unharmed. The Navy has been in touch with the ship's captain and negotiations are currently underway with the hijackers.
Related news: Another tanker believed hijacked off coast of Malaysia