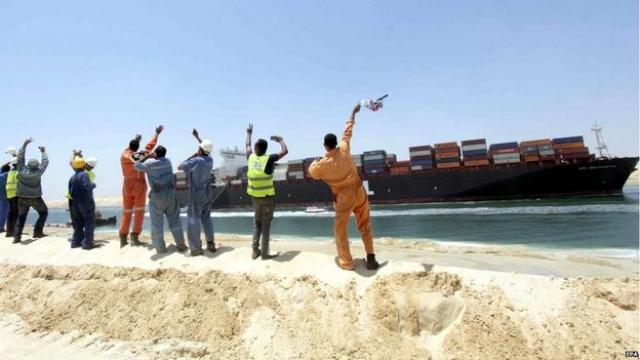 It was reported that on Saturday the first cargo carriers successfully passed through Egypt's all new Suez Canal in a test-run before the canal is officially opened in August. The reports come after 11 months of initiating the building of the USD 8 billion canal extension alongside the already-existing Suez Canal, which is 145 years old.
The brand new waterway is going to be formally inaugurated on August 6th. President Abdel Fattah al-Sisi has high hopes that it is going to greatly contribute for expanding trade along the fastest shipping route regarding Europe-Asia trading.
Sisi wants for the canal to turn into a symbol of national pride and aid Egypt in its efforts of battling its double-digit unemployment rate. The old Suez Canal has already established itself as a vital source of hard currency for the country, which has had to deal with the negative effects of tourism and foreign investment levels going down following the 2011 uprising.
According to reports, three container carriers crossed the all new waterway – one was a Danish ship en route to U.S. from Singapore, another was an American ship headed to Egypt's Port Said en route from Saudi Arabia, and a Bahraini vessel en route from Saudi Arabia to Italy.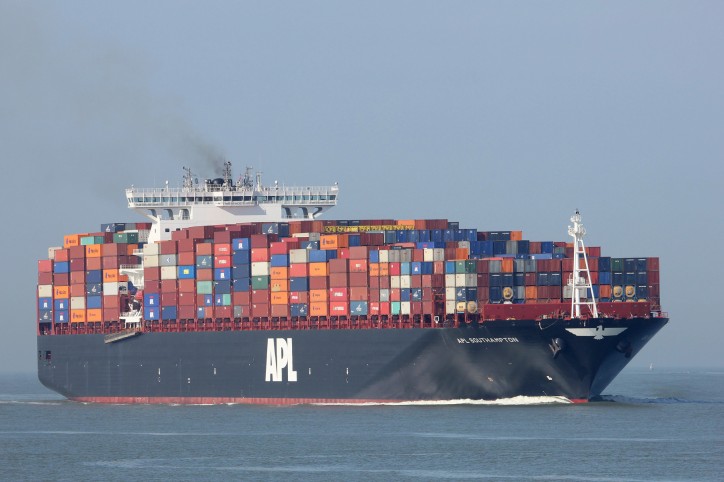 Photo: Hannes van Rijn
The test-run was carried out amidst tight security. An insurgency based in the Sinai Peninsula, which shares a border with the Suez Canal has been responsible for killing hundreds of soldiers and police officials since back in 2013. Helicopters and naval vessels were appointed to escort the said ships.
Suez Canal Authority' chairman, Mohab Mameesh, commented that the test-run was very successful and that surely more were to follow.
Later on, at a news conference, he added that construction regarding another canal close to the East Port Said on the Mediterranean Sea is to be initiated following the inauguration of the New Suez Canal.
According to a senior Suez Canal Authority source, expectations for the canal are for it to cost approximately USD 50 million and to be 9.5 kilometers (6 miles) of length with a width of 250 meters and a depth of respectively 18.5 meters. The construction process is to take roughly 7 months.
The current canal is responsible for earning Egypt approximately USD 5 billion on a yearly basis. The New Suez Canal, which is going to allow two-way traffic of bigger vessels, is supposedly to boost up revenue levels up to USD 15 billion by the year 2023.
It is to also contribute for reducing ship navigation time from roughly 22 hours down to 11 hours, thus making it the world's fastest waterway, Mameesh commented this past month.
The government also has plans of constructing an international industrial and logistics hub close to it with the hopes that it is going to eventually account for roughly a third of the country's economy.