The US Department of the Treasury has blacklisted Singapore-based Senat Shipping Company (Senat) for its alleged involvement in arms import activities of North Korean shipping company Ocean Maritime Management Company (OMMC).
The Treasury said it has designated Senat for providing extensive material support to OMMC, including arranging the purchase, repair, certification, and crewing of OMMC vessels.
Image: Rodrigo Arangua / AFP
The US Department of Treasury alleges that Senat Shipping supported the Ocean Maritime Management Company (OMMC) in arranging a shipment of arms on the Chong Chon Gang ship that was seized in Panama in 2013. Senat's president, Leonard Lai, denies the allegations.
The Ocean Maritime Management Company is a North Korean firm, which is already under US sanctions. The general cargo ship Chong Chon Gang was seized for transporting undeclared military equipment from Cuba to North Korea under a cargo of sugar.
In relation to the allegations of the US authorities, Senat released on Friday (July 24) the following statement, clearly denying business with North Korean ship operators since the Chong Chon Gang arrest in 2013:
"The U.S. Treasury's move to put Senat and Leonard Lai on the OFAC (Office of Foreign Assets Control) list is a misguided measure purely based on Senat's historical dealings with OMMC."

"As a result of today's (July 23rd) actions, any property or interests in property of the designated persons that are or come within U.S. jurisdiction must be frozen. Also, transactions by U.S. persons or within the United States involving the property of designated persons, including the identified vessel, are generally prohibited," the Treasury Department said.
The Department of Treasury also alleges that OMMC operates through a variety of front companies and representative offices to evade sanctions.
The Treasury's Office of Foreign Assets Control (OFAC) also included known aliases for OMMC and two Tanchon Commercial Bank officials into the designation. Tanchon Commercial Bank is known as the primary financial facilitator of North Korea's ballistic missile program.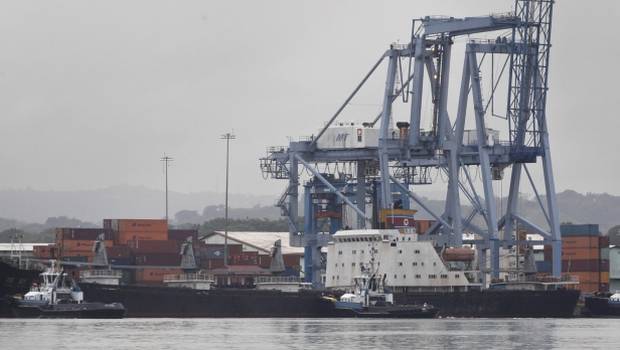 Both companies, believed to be created by OMMC's headquarters in Pyongyang, North Korea to evade sanctions, are Haeyang Crew Management Company and Korea Mirae Shipping Company Ltd. They have been added to OMMC's SDN List entry as alternative names for OMMC.
Adam J. Szubin, Acting Under Secretary for Terrorism and Financial Intelligence commented:
"Arms shipments transported by OMMC serve as a key resource for North Korea's ongoing proliferation activities. Sales from these shipments contribute to North Korea's other illicit programs. We are working to make it as challenging as possible for North Korea to continue its unlawful behavior by actively targeting anyone or any business that supports these illicit arms transfers."

Senat Shipping replied: "We wishes to stress that all its dealings were legal and involved commercial shipments of commodities on behalf of international commodity traders. These transactions have always been transparent and can survive any form of scrutiny."
The company called the allegations "unreasonable and unfair," stating that they would soon contact the Department of Treasury to explain their position.
Related News: Two North Korean seafarers jailed in Panama for arms trafficking