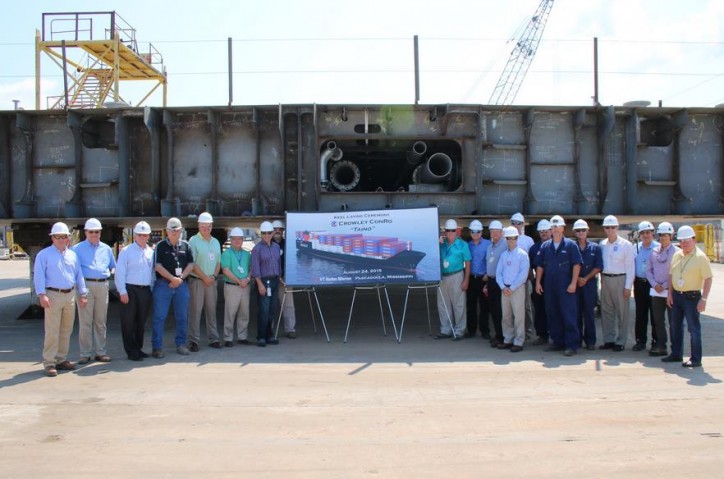 The keel for the second Crowley Maritime Corp. Commitment Class LNG-powered, combination container – Roll-On/Roll-Off (ConRo) has been laid at the VT Halter Marine, Inc.'s facility in Pascagoula, United States.
The official ceremony took place on Monday (August 24) and marked the next step in the construction of the two Commitment Class vessel solely built to serve the trade line between the U.S. and Puerto Rico.
The contact for the duo Jones Act vessels was signed in November 2013. The keel of the first vessel was laid this January.
The two Commitment Class vessels will be named El Coquí (ko-kee) and Taíno (tahy-noh). Their deliveries have been scheduled for quarters two and four, respectively, in 2017. They will replace the towed triple-deck barge fleet of Crowley in the South Atlantic trade.