Denmark's container shipping giant Maersk Line, which is the container shipping unit in the Copenhagen-based A.P. Moller-Maersk Group, says it will cut about 16% of its capacity on the West Central Asia-Europe trade lane.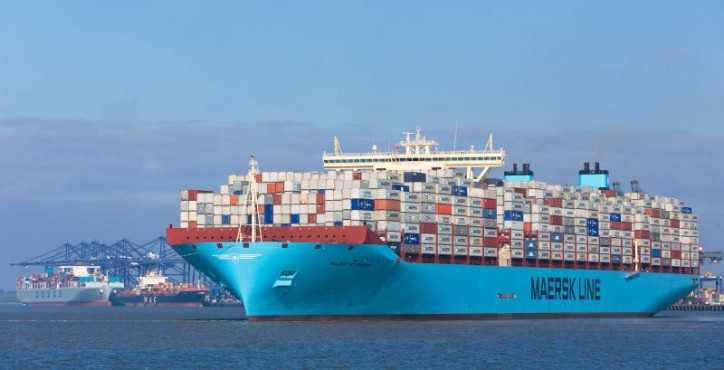 In a company statement, the Danish container carrier said:
"In our continuous effort to provide our customers with an attractive and competitive West Central Asia / Europe network - both in terms of capacity and coverage - Maersk Line is enhancing the ME1, ME2 and ME3 services and discontinuing the ME5 service with effect from October 2015."
The Maersk's ME5 service covered the ports of Algeciras and Valencia in Spain, Genoa in Italy, Port Said in Egypt, Aqaba in Jordan, Jeddah in Saudi Arabia, Djibouti in Djibouti, Salalah in Oman, Colombo in Sri Lanka, and Chennai in India.
According to Maersk, the closure of this service route will result in a capacity reduction corresponding to approximately 16 percent of the company's dedicated West Central Asia / Europe service capacity.
Тhe suspension of the transporting operations on this route will not affect the customers using the ME5 service Maersk says, as the company is also planning to launch a dedicated feeder shuttle between Chennai, Colombo and Salalah. Additionally, the company said that new ports of call will be added to the ME1, ME2 and ME3 services.