A Russian-flagged oil products tanker has been detained in Libya, accused of trying to smuggle oil from the port of Zawara.
The military forces allied with the local self-declared government in Tripoli and it was announced on Wednesday (September 16) that the tanker and its crew are detained in Tripoli.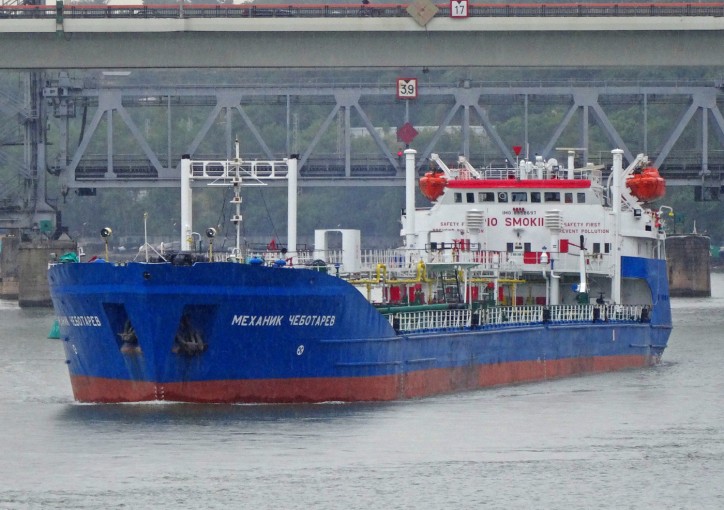 Image: Sychikov
The oil-rich country is struggling with two governments, an internationally-recognized government led by Prime Minister Abdullah al-Thinni and a self-proclaimed rival government controlling Libya's capital.
The seized 4.849-DWT tanker has been identified as the Mekhanik Chebotarev, built in 1975 by Volgograd Shipbuilding in Russia.
According to the latest VesselFinder tracking data, the ship is still docked in Tripoli. The tanker was headed to Valetta, Malta with previous port of call in Azov, Russia.
Tanker Mekhanik Chebotarev is owned and managed by Russian shipping company Roschartering CJSC.