The 6,500-ceu Norwegian car carrier Hoegh Transporter was seized at Mombasa port on Thursday (Sept 17) by the local Security agencies, believed to be smuggling drugs and firearms into the country.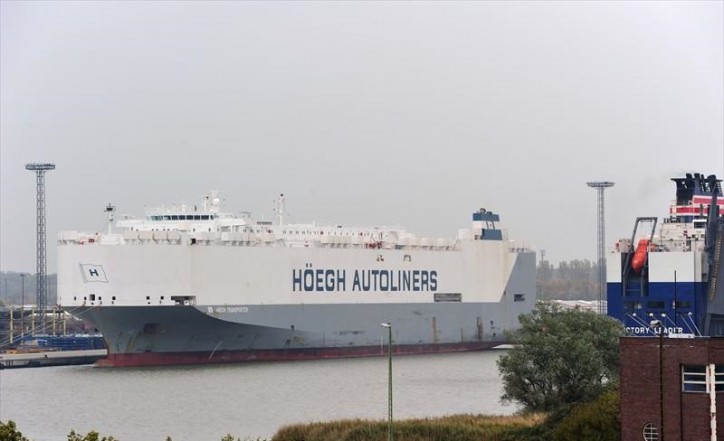 On Monday, Sept 21 after an inspection aboard the vessel, the authorities found drugs believed to be cocaine and not declared weaponry, such as US-made rifles and machine guns.
The drugs have been found inside the tyres of UN military vehicles, which the Hoegh Transporter was transporting.
As it was said, the trucks supposedly had to be delivered and used in peace-keeping missions in the Democratic of Congo. Consignments meant for UN peacekeeping missions are usually routed through the Indian Army's operational logistics and strategic department.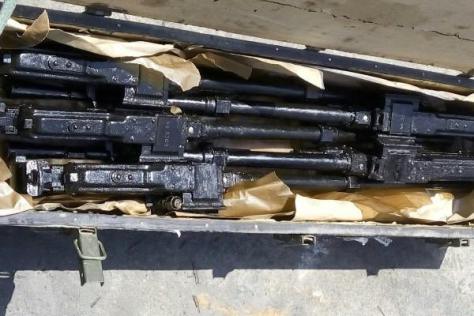 The UN vehicles were loaded in Mumbai, the vessel's previous port of call on September 7.
Among the undeclared weapons found onboard were 34 rifles, including 9 M-16 rifles and NATO-grade machine guns. The weaponry was hidden in compartments inside the military trucks.
A week before the car carrier was seized at the Kenyan port, an UN official attached to a drugs control unit was found dead in his hotel room on September 5 in Mombasa.
Australian Shamus Mangan, of the United Nations Office on Drugs and Crime, was found dead after checking in the hotel a day before. As it was reported, the man was found by a hotel staff "with considerable blood in his mouth", but no physical injuries were immediately apparent.
Eleven sachets of cocaine and some other drugs were also found in his room.
According to the local police, the UN Officer had been one of the detectives investigating the pure car and truck carrier (PCTC) and those involved in loading it with weapons and narcotics in Mumbai.
The inspector was also among those who were tipped off by international agencies with intelligence about the vessel and its contraband cargo.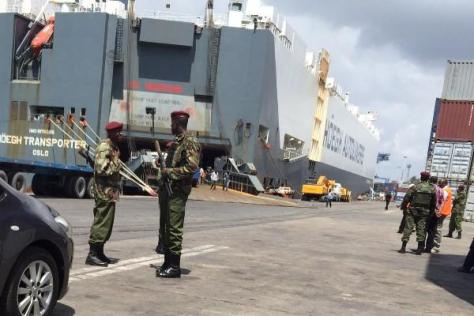 Image: kenyapoa / Elkana Jacob
Meanwhile, the Norwegian car carrier Hoegh Transporter is still under threat of being blown up by Kenyan authorities, which in August dynamited a yacht that was found trying to smuggle heroin worth $200,000 into the country.
The shipowner Höegh said in a statement :
"The Chinese crew is remaining on board, providing assistance and monitoring the investigation. It is our understanding that these weapons belong to the UN vehicles in which they were found, and were for use by the UN during their peacekeeping mission. The weapons were not declared to us at the time the cargo was loaded, and the fact that weapons were in the vehicles is in violation with our terms of transportation, which clearly states that no arms or ammunition are accepted for shipment. "
Related news: Car carrier Hoegh Transporter seized at Mombasa port