The most urgent and risky part of the salvage work regarding the grounded off Sweden bulker MV Victoria has been completed on September 24.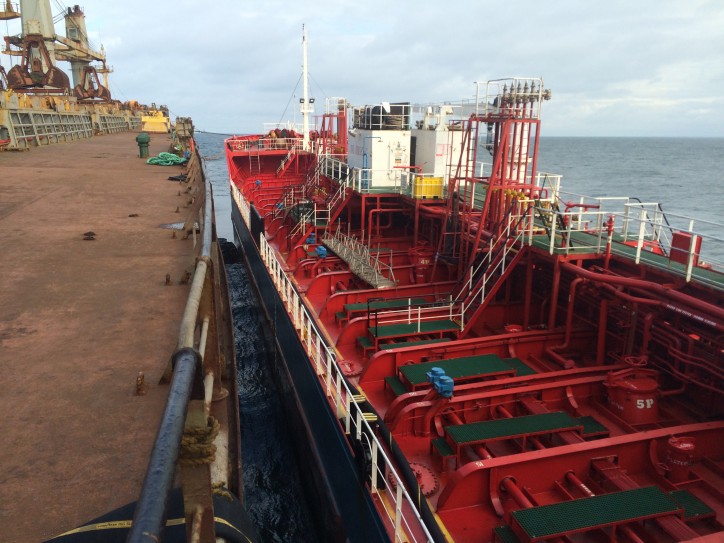 Images: kustbevakningen
A total of 556 000 liters of heavy oil was pumped onto the bunker tanker Leon although the work had to be suspended temporarily on Thursday (Sep 24).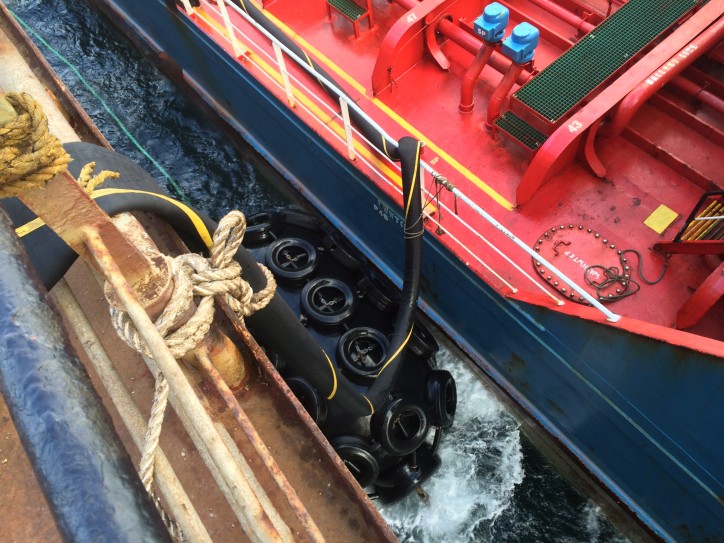 The next step will be to unload a part of the wheat to reduce the draught.
The work is expected to begin on Saturday, September 26 at the earliest.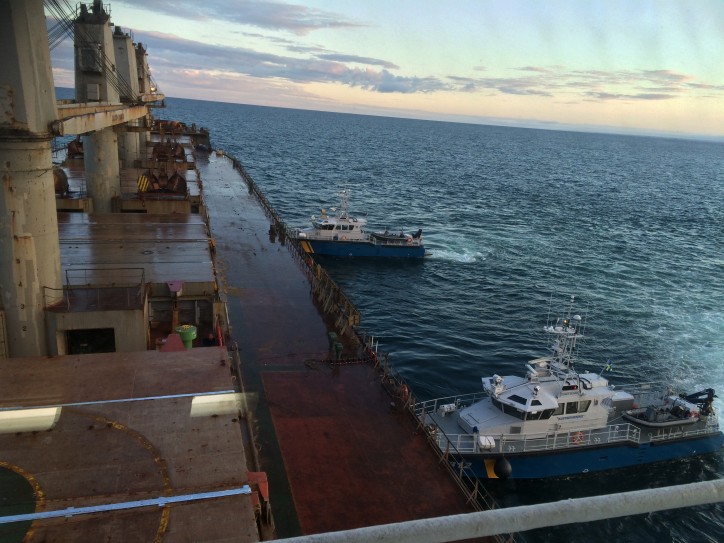 In the meantime, draining of other tanks on the ship which still were containing 430 000 liters of heavy bunker fuel continued.
The Search & Rescue Vessels KBV 001 and KBV 034 were remaining at the site and monitoring the lightering work.
Related news: Grounded Bulk Carrier Might Spend Days Being Stuck Off Sweden
Source: kustbevakningen.se