DOF Subsea has taken delivery of Skandi Africa and the vessel commenced on a 5 year time charter contract to Technip, the company said in its press release.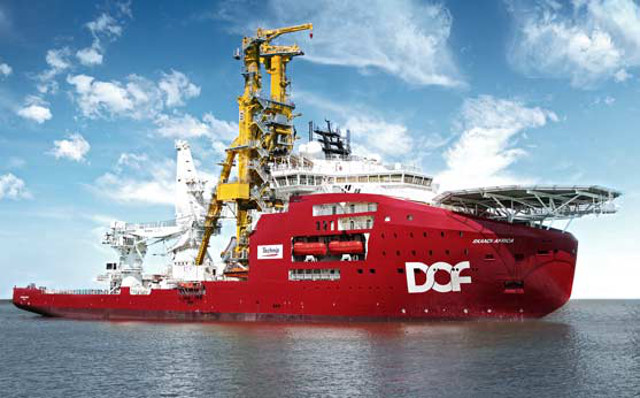 Image: Dof.no

Skandi Africa was awarded "Ship of the year 2015", and she is the most advanced vessel in the DOF-fleet today. The high-end subsea vessel is designed for harsh environment and deepwater subsea construction and flexlay operations, down to 3 000 m depth.
The long-term financing of Skandi Africa is arranged by BNP, GIEK and Eksportkreditt.
DOF Subsea CEO, Mons S. Aase, said, "Skandi Africa is an example of the team effort between DOF and our main suppliers and business partners, making one of the most sophisticated vessels ever built. It is also a strong statement that the Norwegian offshore industry is competitive in delivering high-end offshore vessels."
When awarded "Ship of the year 2015", the jury said that Skandi Africa is setting new records within its field of work.
The CEO of VARD, Roy Reite, said: "This was one of the largest and most complex projects undertaken by VARD to date, where we also had responsibility for the turnkey delivery of topsides. I would like to thank our long-time customer DOF and the team at VARD for the excellent cooperation, making this proud achievement possible."
Mons S. Aase continued, "It has been quite a journey since DOF started in 1981 with delivery of Skandi Hav and Skandi Fjord, where the vessel Skandi Africa incorporates 35 years of experience from both ship management and subsea part of the organization. I look forward to seeing the vessel in operation in the years to come."
Related news: DOF Skandi Africa Receives Ship of The Year 2015 in Norway
Source: dof.no