Spain's sea search and rescue organisation, Salvamento Marítimo, says the debunkering of the Russian trawler Oleg Naydenov that sunk in April has been completed and all leaks sealed.
The ship, which sank after an onboard fire about 15 miles off of Punta Maspalomas in the Canary Islands on April 14, is reported to have held an estimated 1,409 tonnes of fuel.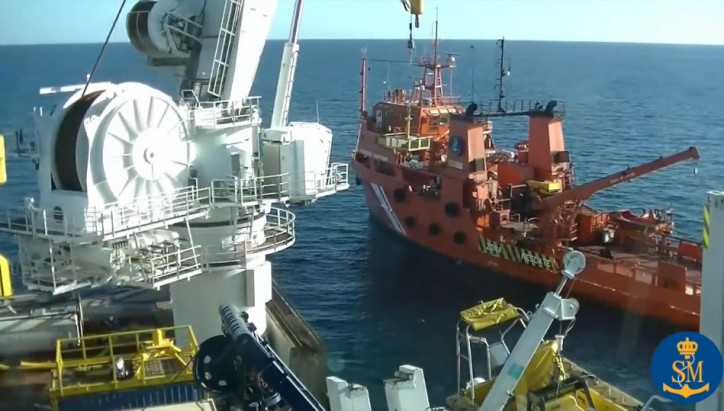 Ardent, the company reported to have been awarded the debunkering contract, is said to have removed oil from the vessel in coordination with La Sociedad de Salvamento y Seguridad Marítima (SASEMAR).
The debunkering process, which is said to have utilised a full salvage team, used remote operated vessels (ROV) in addition to heavy lifting equipment from the surface.
In order to stem any further environmental pollution, subsea recovery domes are reported to have been installed over leaks had been located during inspection.
Upon completion of the debukering, mechanical and chemical methods are both said to have been used to seal off leaks.
Overall, 528 m3 of oil waste is reported to have been collected during the clean-up process.
The technical committee overseeing the process is said to have ended the wreck's emergency status, handing over underwater and aerial monitoring activities to coastguard.
In April, Greenpeace reported a 100 kilometre long bunker spill from the fishing trawler that sank off the Canary Islands earlier that month.
Related news:
Russian Fishing trawler sinks near Gran Canaria Island
Video: Marine authorities survey the Oleg Naydenov Wreck
Source: www.shipandbunker.com