The container ship CSCL Indian Ocean is still hard aground into the Elbe River. After the first salvage attempts which failed yesterday, the local marine authorities have decided to develop a new salvage plan.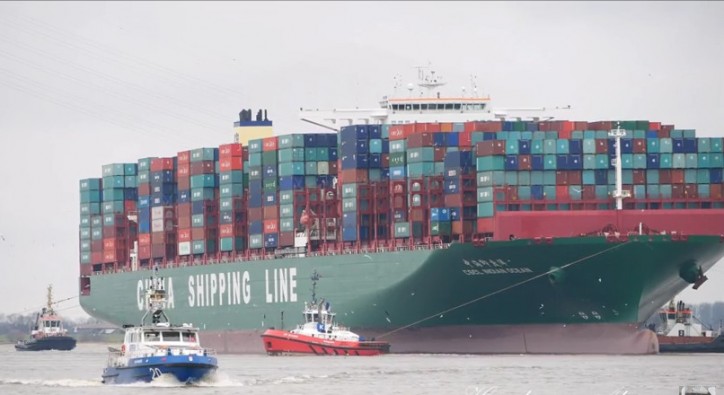 The German Federal Waterways and Shipping Administration informed that the salvage teams started pumping heavy oil from the 400-meter-long cargo ship, to make it easier for the next rescue attempt.
The bunker tanker Dresden II went alongside the boxship last night and started draining approx 3000 tons of fuel. The tugs Dolphin and Boxer remained overnight to monitor operations.
CSCL Indian Ocean is not expected to move until the late hours today, when another attempt to free the 2015-built vessel is planned. If the attempt turns out to be successful, the vessel will be towed to the port of Hamburg.
The video below recorded yesterday (Feb 4) shows the unsuccessful salvage attempts to free the giant containership:
Related news: Container ship CSCL Indian Ocean hard aground on the Elbe River, Germany (Video)
Source: focus.de