RollDock Shipping B.V. confirmed the purchase of their 7th vessel, the MV RollDock Sky. This is the third semi-submersible multi-purpose heavy lift vessel bought from Larsen & Toubro India. She will go directly into service after some upgrades.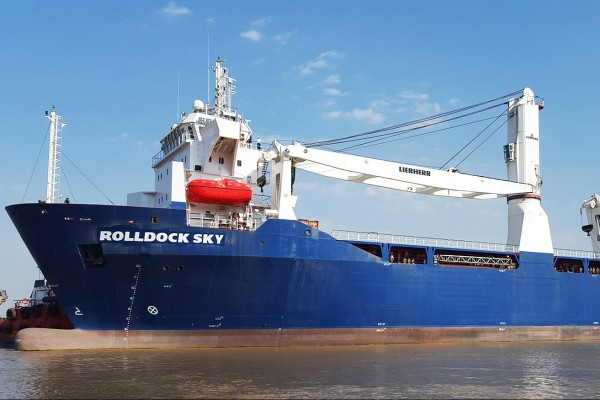 Image: RollDock Shipping B.V
After RollDock and L&T ended their cooperation in 2013, L&T continued building a third semi-submersible multi-purpose heavy lift vessel. During visits to the L&T yard by RollDock staff, RollDock was impressed by the quality and progress. Despite moderate market conditions, the Management, Supervisory Board and Shareholders decided to purchase the vessel and to name her MV RollDock Sky. The MV RollDock Sky is a sister vessel to MV RollDock Sun and MV RollDock Sea.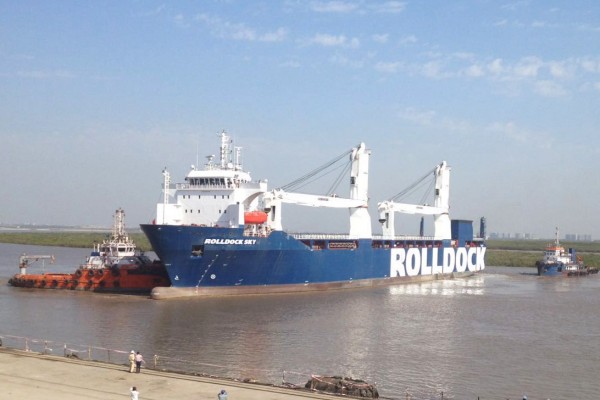 Furthermore, RollDock has two vessels under construction which will take the fleet up to 7 vessels within the next 12 months. In cooperation with BigLift, BigRoll Shipping was founded and 4 open wide deck ice class vessels were ordered at the COSCO Shipyard Dalian. The first MC Class vessel is nearing her completion and she will soon enter into service for BigRoll Shipping.
"We are very proud that despite the unfavorable economic times, we are still able to maintain the growth strategy of our business" said CEO Roll Group.
The Roll Group is a global provider of engineered heavy lift, transportation and installation solutions, by both land and sea. The Group has the capability to transport large, oversized cargo and has a large in-house engineering department which makes it unique in the industries it serves.
RollDock Shipping, the marine transportation division of the company was founded in 2006. The fleet now comprises of five semi-submersible multi-purpose heavy lift vessels with a further two MC Class vessels under construction. The RollDock vessels have 3 methods of loading and discharging; roll-on roll-off, float-in float out and lift-on lift-off.
Source: Roll Group