Container ship TS TAIPEI, which ran aground about 300 meters off the coast of Shimen Township in New Taipei on March 10, 2016, broke in two Friday morning (Mar 25), according to media reports, photos and official statement.
There is an oil leak from ruptured fuel tanks. Authorities fear contamination from dangerous cargoes in some of the containers.
According to reports, at least 12 containers were washed overboard. The vessel seems to be a total loss.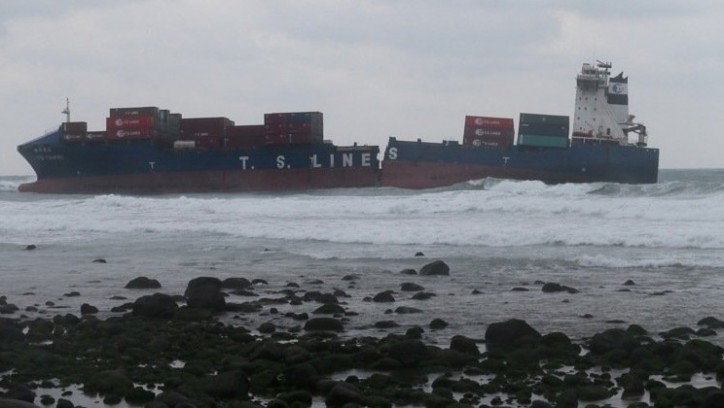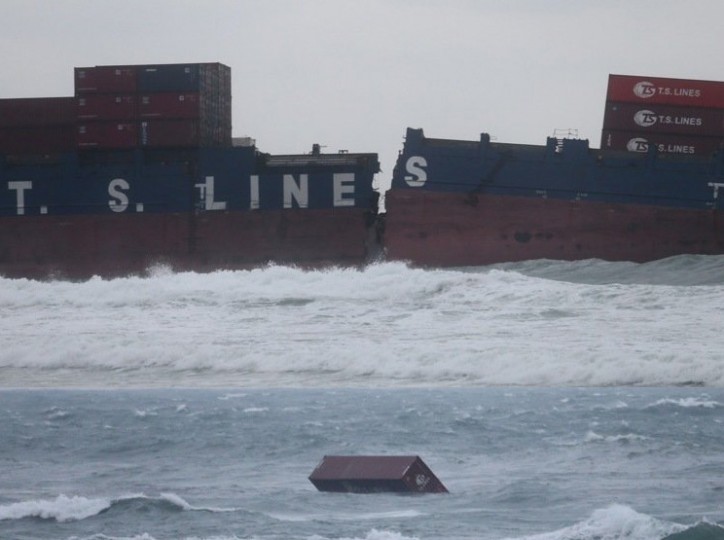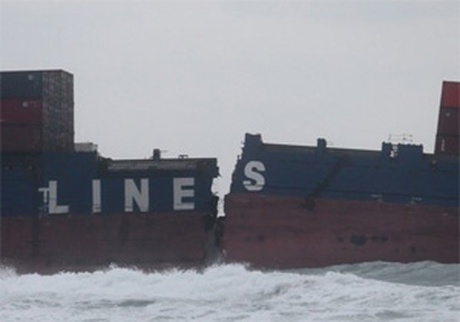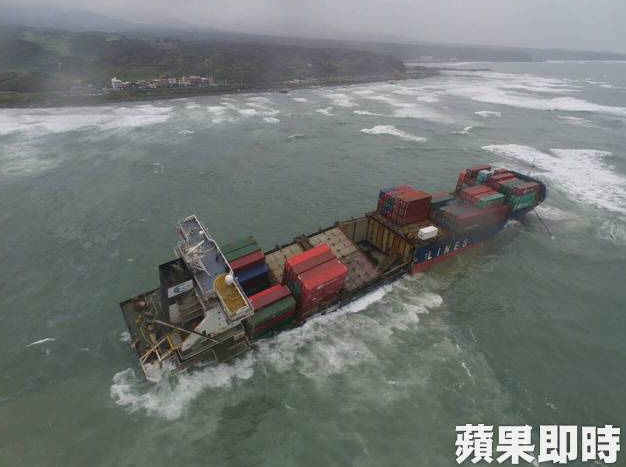 Video representation: Container ship TS TAIPEI last movements before the accident off the coast of Shimen Township in New Taipei:
Related news:
Container ship TS Taipei aground off Shimen, Taiwan; All 21 crew rescued (Video)
Two dead, One severely injured in Helicopter Crash during Salvage Efforts Of TS Taipei (Video)