Two people have been taken to hospital after a blaze on a fishing vessel in Lyttelton Port of Christchurch, New Zealand.
The cause of the fire is being investigated but the Fire Service said it may have been started by a spark from a grinder or welder.
Emergency services were called to the blaze on the west side of wharf seven shortly after 8.15am local time on Monday (Apr 18).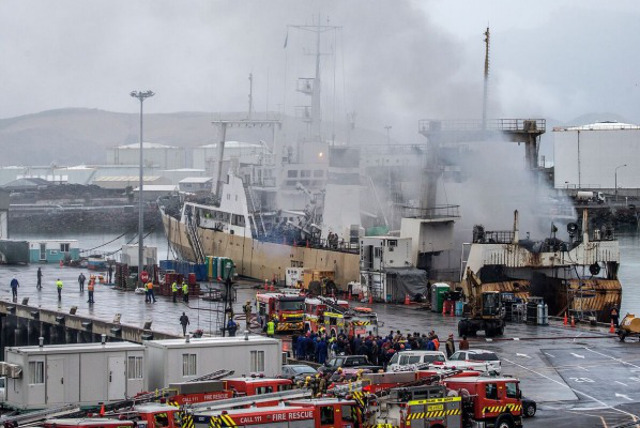 Image: Iain McGregor
Black clouds of smoke could be seen billowing from the ship.
The ship is a factory trawler called the Desert Rose, which is owned by Christchurch company Independent Fisheries. The ship was built in 1989 and has a home port of Kingstown, the capital of Saint Vincent and the Grenadines.
Fire Service shift manager Riwai Grace said four people had been treated at the scene for smoke inhalation. Two had been taken to Christchurch Hospital for a "more thorough check up".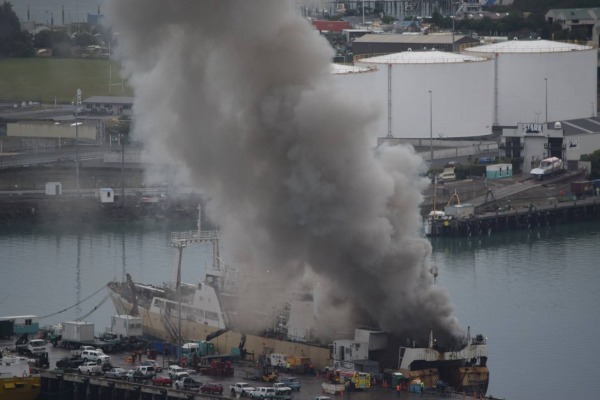 Image: John O'Brien, via Facebook
At the height of the blaze, which has since been brought under control, 13 fire trucks and dozens of firefighters were at the scene.
Grace said there was a lot of maintenance work going on at the wharf, which could have caused the fire.
"We believe it might have been started by a spark from a grinder or a welder." It was too early to say what the extent of the damage was, Grace said.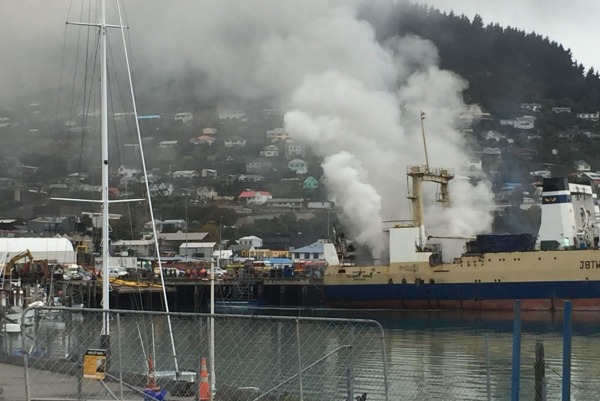 Image: Jack Thompson
A St John Ambulance spokesman said two people had suffered moderate injuries.
A Lyttelton Port spokeswoman said the fire was on the west side of wharf seven.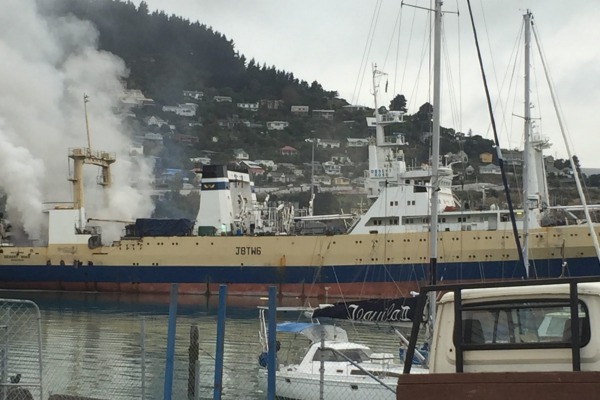 Image: Jack Thompson
Independent Fisheries director Kevin McDonnell said he was waiting to hear from staff at the scene about what caused the fire.
The Desert Rose had been in New Zealand for about four months, McDonnell said. It was in Lyttelton having a "refit". He declined to comment further until more information was available.
Constable Ken Marriott, from the Canterbury district command centre, said police were also responding to the incident.
Source: Staff.co.nz