BigLift Shipping's Happy Buccaneer successfully delivered two 728 mt ship loaders in Newcastle NSW in July 2016.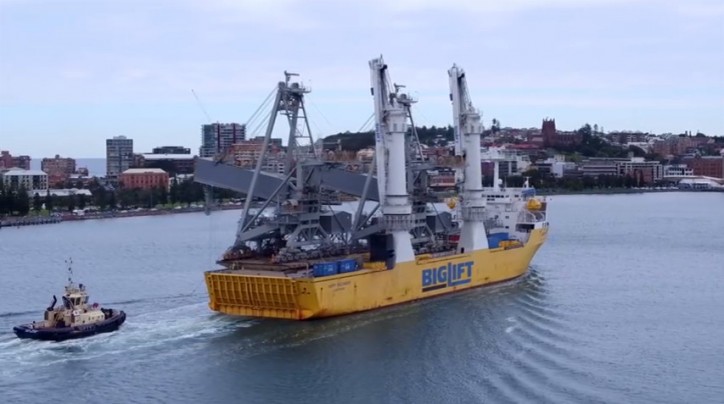 Port Waratah Coal Services chief executive Hennie du Plooy said the two loaders would be installed at Carrington Coal Terminal over the coming months, with the three existing ship-loaders taken away and scrapped.
Mr du Plooy said the loaders had been built near Shanghai and shipped from China.
Related news: Newcastle's Carrington coal terminal gets two new ship-loaders