DOF Subsea has been awarded several contracts the past weeks.
In Asia Pacific, DOF Subsea has secured several contracts and work under existing frame agreements, securing utilization of the vessels Skandi Singapore and Skandi Hercules. The scope of work includes project management, engineering, light construction and saturation diving.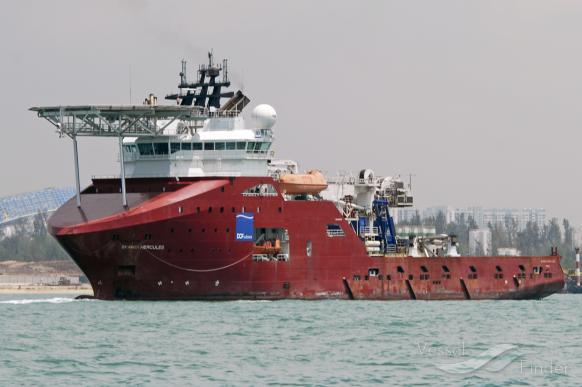 Offshore Tug/Supply Ship Skandi Hercules - Image courtesy: mgklingsick
In Brazil, Petrobras has awarded a new contract for the vessel Skandi Salvador for a period of 1 year firm and with 1 year option.
During Q2 and so far in Q3 2016, DOF Subsea has secured contracts with a total value of NOK 3.3 billion including options.
Mons S. Aase, CEO, stated, "I am very pleased with the contract awards, and our global organization's ability to secure utilization in a challenging market. A highlight has been the award of the long-term IMR contract, the 5+2+2 year IMR contract for Shell Australia, and the new contracts on Skandi Vitoria, Skandi Niteroi and Skandi Salvador."
Source: DOF Subsea