Scandlines named the second of its two new hybrid ferries at Danish yard Fayard on 28 October.
The vessel was named Copenhagen in front of 180 invited guests, including politicians, journalists, business partners and other stakeholders.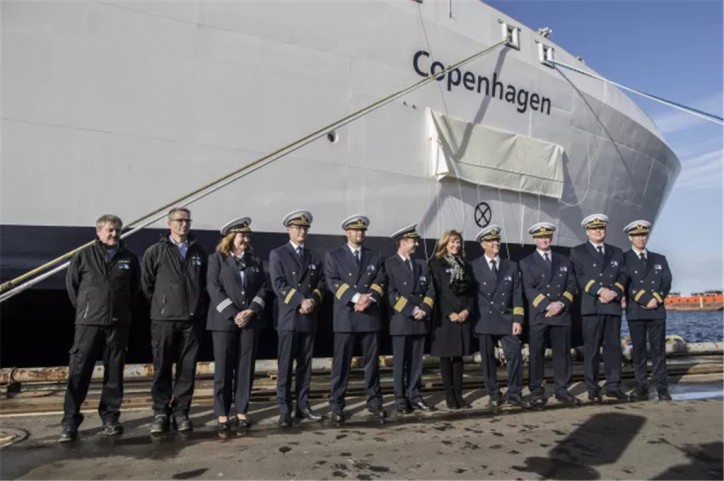 Like her sister ship Berlin, which officially launched in May, Copenhagen is being converted at Fayard's shipyard in Munkebo, Denmark. The ferry has the capacity to carry 1,300 passengers and 460 cars or 96 trucks, and also offers dining venues, an onboard shop and a sun deck and Scandlines Buffet.
Together with Berlin, Copenhagen will sail on the Rostock-Gedser route between Germany and Denmark.
"These two new ships stand as a testament to the success and growth of Scandlines over recent years," said Sally Borrows, the godmother of Copenhagen and wife of Simon Borrows, CEO of 3i Group which owns Scandlines.
Copenhagen is currently completing harbour acceptance tests and will undergo sea trials in late November. The vessel is expected to be operational before the end of 2016.
"It has been interesting, challenging and sometimes frustrating to be part of this project," said Søren Poulsgaard Jensen, CEO of Scandlines.

"On the other hand: we have all had to do our best to succeed. All the more so, I am immensely proud to be able to welcome everyone onboard our new ferry, even though I know there is still some finishing to be done and it will take yet a few weeks before the ferry goes into service."
Source: Cruise&Ferry