Odfjell SE announces today the conclusion of long-term bareboat charter agreements for two additional chemical tankers with stainless steel cargo tanks.
The Company also exercises a purchase option for one vessel. The agreements are in line with the Company's strategic targets for fleet renewal and growth.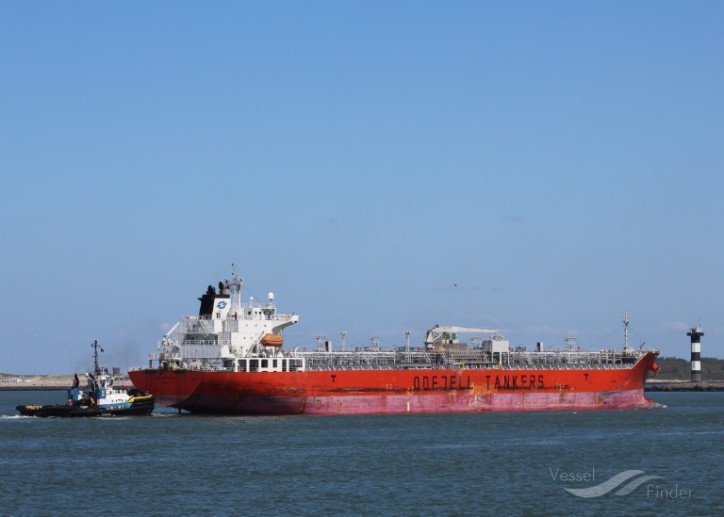 Chemical/Oil Products Tanker Bow Architect - Image courtesy of Krijn Hamelink
The bareboat charter agreements include two vessels of 36,000 dwt with 28 stainless steel cargo tanks. The vessels are scheduled for delivery in Q4 2019 and Q2 2020, and the charter agreements run for a minimum of ten years. The vessels will be built at a Japanese shipyard.
"These charter agreements are further steps in the renewal programme of our large sophisticated chemical tankers. We believe the timing is good, and these charter agreements is a capital efficient way to achieve part of our replacement- and growth targets", said Kristian Mørch, CEO of Odfjell SE.
Odfjell SE also announces today that the Company has exercised its purchase option for Bow Architect, a 2005 built 30,000-dwt stainless steel chemical tanker with 28 cargo tanks. The purchase price is about USD 16.7 mill. The vessel has been on long term charter to Odfjell since 2005.
Last month, Odfjell entered into another long-term charter agreement for two 35,500-dwt stainless steel chemical tankers, for construction at the Shin-Kurushima dockyard in Japan. These charter agreements will run for a minimum of eight years, and the vessels are scheduled for delivery in Q4 2018 and Q1 2019.
The agreements and the purchase of Bow Architect are in line with the new Odfjell strategy as launched in February, where the Company announced its targets for tonnage renewal and fleet growth.
Source: Odfjell SE