The merger of Chinese state-owned shipping groups China Merchants and Sinotrans & CSC was completed on Monday 10 April.
Sinotrans & CSC is now a wholly-owned subsidiary of China Merchants.
The amalgamation of the two groups took nearly two years to complete, after Beijing gave the green light in December 2015, following similar approval for the union of China COSCO and China Shipping groups.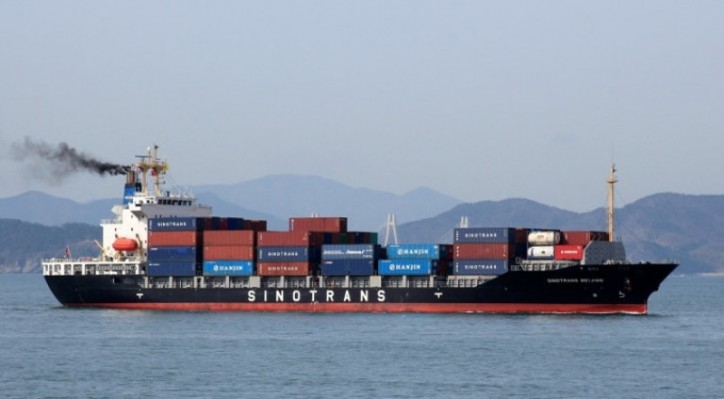 Image: Container ship Sinotrans Beijing by lappino / shipspotting
The wave of consolidation reflects China's goal to create companies that can compete internationally.
The move is aimed at increasing competitiveness through synergies and scale in an environment of slowing global trade and as China extends its presence in overseas markets.
Sinotrans & CSC is primarily a freight forwarder with services in ocean, air cargo, and land transport. The group owns China National Chartering Co Ltd (Sinochart), a company active in chartering bulk carriers. It also owns express delivery, container shipping, dry bulk and oil tanker operations. It has seven port-related businesses at Wuhan, the most populous city in central China, Dongguan in Guangdong province in the south, and at Nanjing and Jiangyin in Jiangsu province in the east.
As well as its extensive port operations, China Merchants Group owns China Merchants Energy Shipping, China Merchants Property Development Co and China Merchants Bank. Its port interests include Chiwan and Shekou container terminals in Shenzhen, a 27% stake in Modern Terminals Limited, the second-largest container terminal operator in Hong Kong, and overseas terminal operations in countries that include Djibouti, Lithuania. Nigeria, Sri Lanka, Togo, and Turkey.
China Merchants Group's most recent accounts cover the nine months ended 30 September 2016 and it recorded revenue of CNY145.85 billion (USD21.8 billion), up 80.21% year-on-year. Net profit of CNY34.38 billion was up 17.5% year on year. The corresponding numbers for Sinotrans & CSC in the same period were USD64.2 billion, down 1.47% year on year, and CNY2.29 billion, down 39.65% year on year.
Related news: China Merchants acquires Sinotrans & CSC
Source: Fairplay IHS