The number of bodies recovered after the accident of the capsized passenger ship Eastern Star in the Yangtze river last week, reached 431.
On Sunday, a mourning event was held by Chinese officials, members of the rescue teams and relatives of the victims, which were gathered expressing the sorrow for the tragic lost of those sailing on the fatal cruise ship.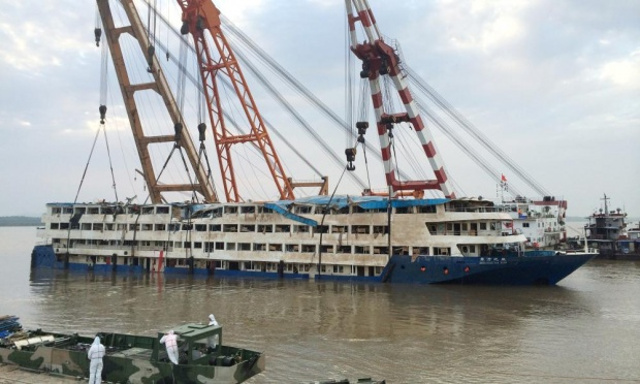 Image: Barcroft Media China
Rescuers have found the hundreds of bodies on Friday night and Saturday morning after pulling the overturned river cruise boat upright with cranes. The ship was upturned and raised up from the water, so the waters from inside to be drained and searching operations for more survivors to be continued.
Since the accident last Monday, only 14 survivors have been found and 11 people are still missing.
Jiang Zhao, the general manager of the ship's operating company apologised for the disaster and said it would cooperate with the investigating authorities.
In an official statement, the government spokesman Hu Kaihong told reporters that DNA tests were being carried out to identify the bodies recovered from the ship.
Over a thousand family members have come to Jianli in the central province of Hubei, where the Eastern Star went down, grieving and expressing frustration at a lack of information from the government.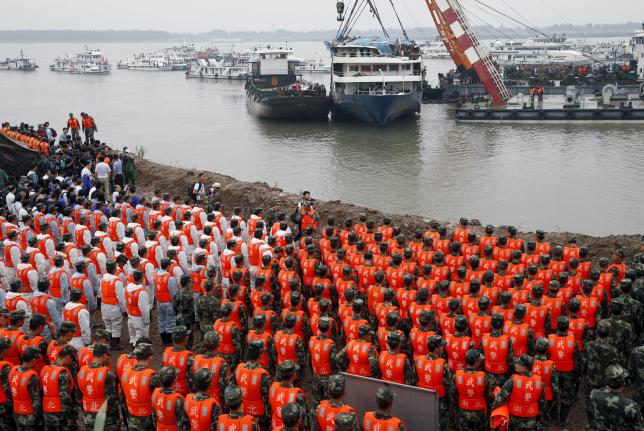 Image: Kim Kyung-Hoon
The Chinese government has pledged that there would be "no cover-up" in the capsized ferry investigation.The ferry captain and chief engineer are still under police custody.
An initial investigation found the ship was not overloaded and had enough life vests on board.
Earlier this week it was announced that the vessel had some safety violations during a safety inspection campaign in 2013.
Related news:
Chinese ferry sinks in Yangtze river with more than 400 missing