The operation of parbuckling the Amadeo 1 has commenced near Puerto Natales. The vessel has been stranded in the area since last August when it capsized.
The first step of the parbuckling was the installing of an anchoring system which has to straighten and fix the vessel in order it not to dislodge. After the salvors manage to upright the vessel, next in the plan is the cargo to be removed from inside the Amadeo 1.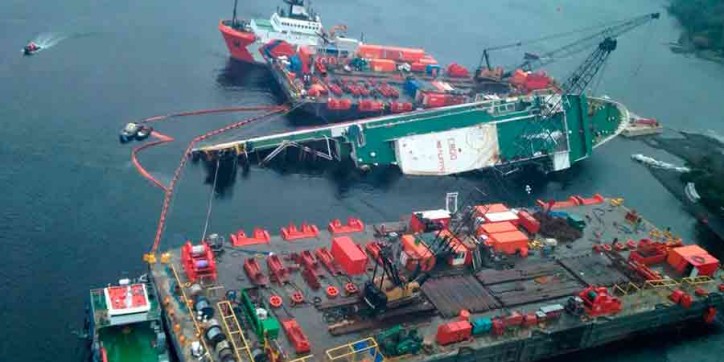 The breached starboard side is to be repaired. Once the repairs are completed, the wreck will be refloated using pressurized air pumped into the ballast tanks.
It is expected that the whole operation will take two and a half weeks.
On August 18, 2014, at about 10:15 a.m. local time Amadeo 1 hit a rock some 100 nm northwest of Punta Arenas. It was en route from Puerto Natales to Puerto Montt carrying 17 passengers and 28-man crew.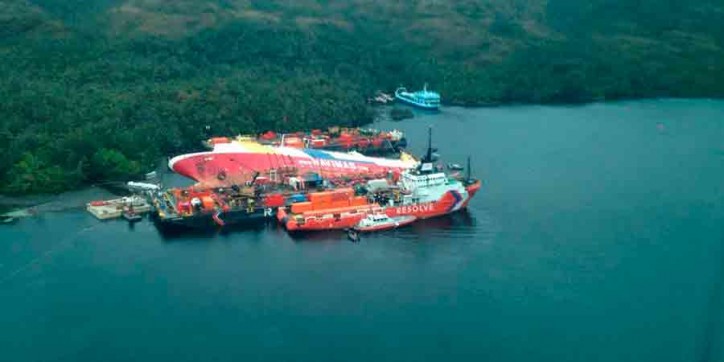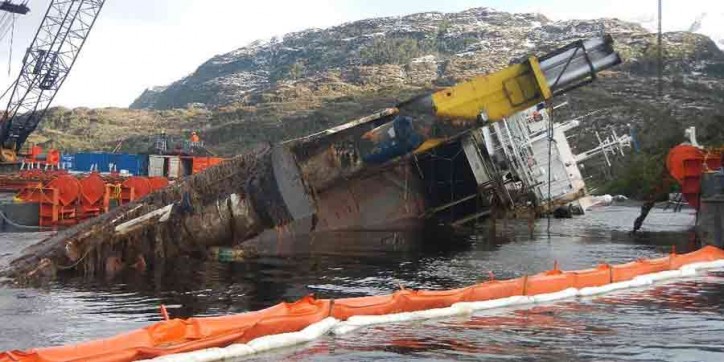 Photos: Latercera
Having suffered breach in starboard, the vessel started to take in water which resulted in its capsizing in the shallow waters near the coast. No injuries were reported.
Amadeo 1 (IMO number 7427752 and MMSI 725018200) was built in 1976 and is registred in Chile. Manager of the 126-meter vessel is Navimag.
Related news:
Amadeo 1 capsizes in Kirke Canal
Amadeo 1 with 70-percent list