Yesterday, Van Oord's offshore installation vessel Aeolus installed the final wind turbine at the Gemini Offshore Wind Park, which means that the installation of all 150 wind turbines is now complete. This milestone brings the supply of sustainable energy to 1.5 million people in the Netherlands a step closer.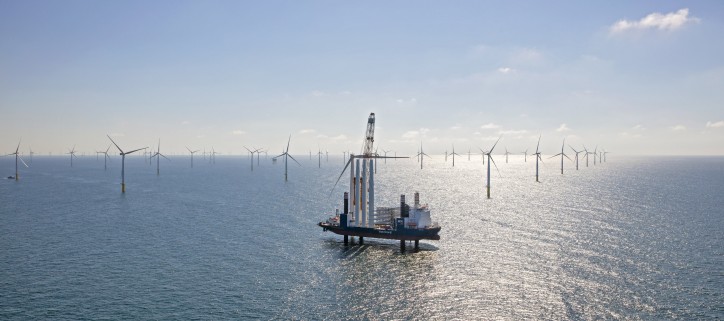 Offshore installation vessel Aeolus during installation works - Image courtesy: Van Oord
Van Oord and Siemens were responsible for the installation of the wind turbines. 'Installation of the turbines was seamless,' reflects Didi te Gussinklo Ohmann, Van Oord's Gemini Project Director. 'We were very pleased with the collaboration between all partners over the last year. We proudly reflect upon successful completion of a large and complex project that is contributing to the development and competitiveness of the offshore industry.'
"The installation of the 150th and last turbine in the wind park is a magnificent achievement. After the successful installation of the foundations, the offshore high voltage stations and 210 kilometers of export cables by Van Oord, also the turbine installation went according to plan. We are proud of everyone that contributed to the safe construction of Gemini." Matthias Haag, CEO Gemini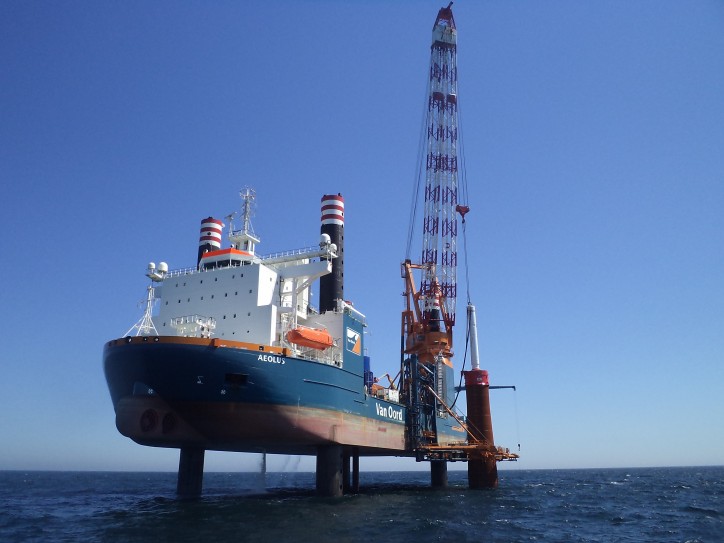 Offshore support vessel Aeolus - Image courtesy: Van Oord
In addition to being a project shareholder, Van Oord is also the EPC (engineering, procurement and construction) contractor. This encompasses supplying and installing the foundations, the entire electrical infrastructure, including the offshore and onshore high voltage stations, the cables, and the installation of the wind turbines. During the installation phase, much of Van Oord's own equipment was used, including offshore installation vessel Aeolus and cable-laying vessel Nexus.
Related news: Van Oord installs the first wind turbine at Gemini Offshore Wind Park
Source: Van Oord