CIDO Shipping, owner of the car carrier Modern Express, has appointed Smit Salvage to recover the stricken ro-ro vessel as it continues to drift without crew in the Bay of Biscay.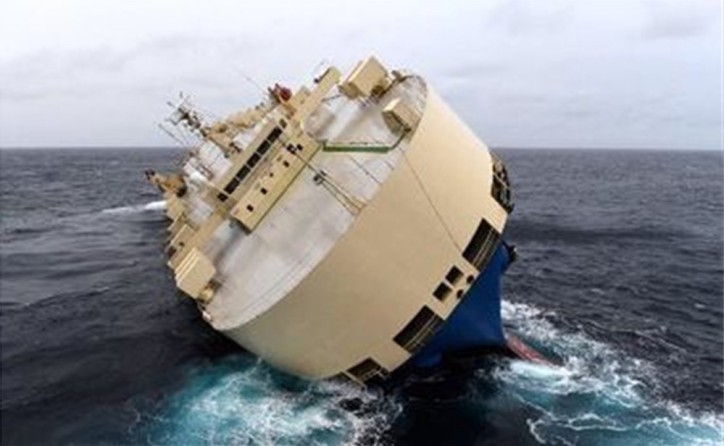 Image: The ro-ro vessel Modern Express listing in the Bay of Biscay / Prefecture Maritime Atlantique
Smit employees on Jan 27 visited Préfet Maritime Atlantique, the French authority responsible for safety of life at sea in the region, to discuss rescue plans and co-ordinate with state authorities.
Salvage tug Abeille Bourbon arrived in the area on Wednesday as instructed by Préfet Maritime Atlantique. The tug's crew confirmed a heavy and increasing list, which suggested water ingress. Sea conditions prevented the crew from investigating further, and so water ingress is unconfirmed. Abeille Bourbon is monitoring Modern Express and overseeing navigational safety around the ship.
French Navy frigate Primauguet was due to arrive in the area Thursday morning.
Modern Express' crew of 22 was rescued by Spanish authorities on Tuesday in an operation co-ordinated by the UK's Falmouth Coastguard after a cargo shift left the ship listing by 40 degrees in high seas and gale force winds.
The vessel is carrying a cargo of timber and construction machinery, according to Préfet Maritime Atlantique.
Related news:
WATCH: Crew of 22 sailors airlifted from Modern Express listing in rough seas
Vehicles Carrier Modern Express disabled with heavy list in Bay of Biscay; Crew evacuated (Video)
Source: www.lloydslist.com